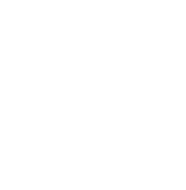 Custom House
Tattoo
Custom House Tattoo studio is glad to welcome you. If you are looking to get a tattoo professional art piece on your skin, then we are here to help you to prepare original design, to choose the best style and artist. Everything to make your most interesting and bold ideas come true with high professionalism, comfort and safety. The price of every unique tattoo is different and it depends on a size, placement, style and technique.
About Us
Its a well known fact that tattoo industry in Ukraine and also all over the world evolve rapidly. New styles and techniques appears and equipment becomes better day by day. That give us unlimited opportunity to beautify our bodies the way we want to. Our studio is following the trends, and we put a team of the best artists together for you to make your most bold ideas come true with high quality and comfort.
Tattoo art
Artistic tattoo of any complexity, size, and style. We guarantee an individual approach to everyone, as well as maximum safety and comfort. In our parlor work only the best experts and the latest equipment only the latest equipment to give you a tattoo of the highest quality which is as unique as possible.
Permanent makeup
We offer you one of the newest methods of permanent makeup - powder tattooing. We use only quality materials and the latest equipment, and our masters will provide you with all the necessary information about the price, specificities of the work and advise you on possible contraindications.

In the Custom house tattoo salon you can make:
- Powdery eyelids tattoo
- Powder eyebrow tattoo
- Powder lips tattoo