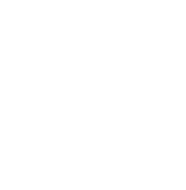 Custom House
Tattoo
With us, your dream of having a perfect tattoo will come true. Custom House Tattoo is a 100% positive experience!
About Us
Eight professional artists are in love with their work. All of our tattoo artists practice different styles and constantly look for new techniques to improve themselves for you and your satisfaction. The main reason that makes Custom House Tattoo one of the greatest tattoo studios in Lviv is the experience and versatility of our tattooists.
Quality guarantee
The major value that unites the Custom House Tattoo team is the quality result. We work on the perfect look for your tattoo, so if necessary, we guarantee absolutely free tattoo correction.
The highest safety level
Our client's safety is a priority for us. Therefore, all tools are thoroughly sterilized in a special "autoclave" equipment, which is the most effective method of disinfection today.
Brand materials
Proven inks, pigments and other consumables that will ensure long-lasting appearance and saturation. Guarantee for many years.
Professional equipment
Machines and equipment from well-known manufacturers of "kwadron", "bishop" and "chayenne" help us to embody all artistic tattoos of clients' ideas.
Tattoo art
Artistic tattoo of any complexity, size, and style. We guarantee an individual approach to everyone, as well as maximum safety and comfort. In our parlor work only the best experts and the latest equipment only the latest equipment to give you a tattoo of the highest quality which is as unique as possible.
Permanent makeup
We offer you one of the newest methods of permanent makeup - powder tattooing. We use only quality materials and the latest equipment, and our masters will provide you with all the necessary information about the price, specificities of the work and advise you on possible contraindications.

In the Custom house tattoo salon you can make:
- Powdery eyelids tattoo
- Powder eyebrow tattoo
- Powder lips tattoo