Among a variety of styles and designs, you could also get an alternative style by using colored pigments to create the desired tattoo. Such decorations on the body can emphasize your individuality, temperament, or convey your unique style. Progress in body art has reached considerable heights. And if before tattoos were made of pigments from charcoal, now it can be created with a variety of colored inks of organic or synthetic origin. The effect is fantastic - the richness of shades, colorful design, which is definitely a masterpiece in art.
But before you make a final decision in favor of a colored tattoo, let's consider the good and negative sides.
Advantages:
More opportunities to create interesting designs
Combine with many types of styles
Bright and saturated colors set the desired accents
Perfectly cover-up scars and old tattoos
With the different colors, it can convey a realistic look of the tattoo.

Disadvantages:
The price of a tattoo is higher than black and gray.
Rapid fading of some pigments
Colored styles of tattoo
1. Realism tattoo style can be made in both black and white and color. To breathe life into a tattoo and give it a real look, usually use a variety of shades and pigments, creating the necessary color transitions.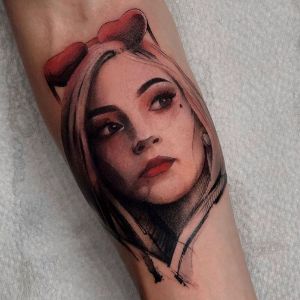 2. Japanese style often symbolizes the basics of life to combine elements of nature, flowers, and animals. Color pigments have been used to convey natural motifs.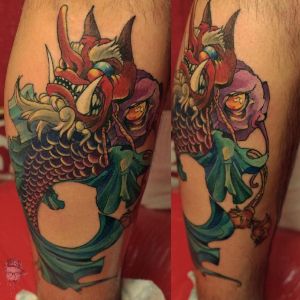 3. New and old school styles are often called colorful styles. Each colored element of the tattoo is distinguished by a clear black outline, creating a mosaic effect.
4. Neo traditional tattoos are characterized by a rich color palette. It is based on old and new school styles, but with the addition of even more different shades.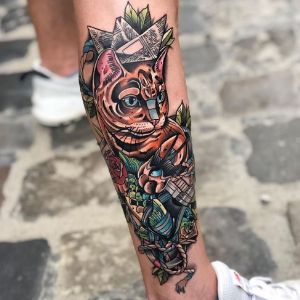 5. Watercolor style can only be created using colored ink. It came from art, which was implemented in body art.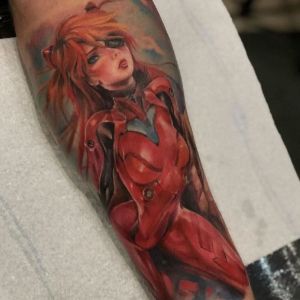 Caring for a color tattoo does not require much effort or money. However, to prevent premature fading, you should follow the following rules:
1. In the first two weeks after tattooing, follow all the instructions of the artist on proper washing, moisturizing the tattoo, as well as on the consumption or refusal of certain products. In this way, the wound will cure well without damaging the base look of the tattoo.
2. Constant hydration. To ensure that the skin in this area does not dry out and flake off, try to apply a moisturizer at least twice a day or more as needed.
3. Do not scrub or do peelings on the tattoo area. These procedures are strictly prohibited. Otherwise, you will speed up the process of losing the color of the tattoo.
4. Avoid direct sunlight. If you have a tattoo in an open area, such as on the arm, it will be difficult to avoid it in the summer. Use sunscreen with at least sun blocker 50.
5. Avoid long-term water treatments: hot tubs, swimming pools, saunas. Under the influence of water, your tattoo will fade and lose saturation.
Colored tattoos are always beautiful. If you are still hesitant, the portfolio of our artists will convince you to come to the tattoo parlor Custom House Tattoo in Lviv.