Each of us somehow wants to stand out or even become famous. Truly unique people on the planet are recorded in the famous The Guinness Book of Records. In this book spelled out the record-holders of the body art industry.
We prepared for you the 5 the most unique records in the tattoo industry:

Record 1: First prosthetic tattoo gun arm. In 2016 in France J.L. Gonzalez designed the world's first prosthetic tattoo machine. JS Shaitan Tenet is a successful tattoo artist who lost his arm in 10 years. And now he is the only person with such a prosthesis. The invention has been designed in a way that the tattoo machine is fixed based on a prosthesis and can rotatable 360​​°. However, the only drawback to such know-how is a big weight.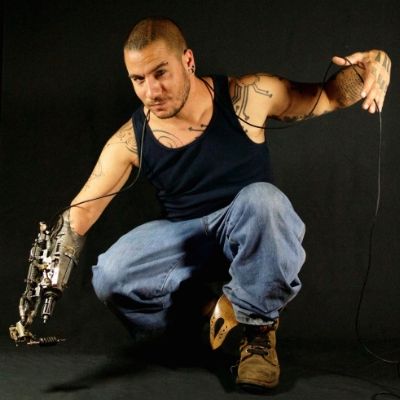 Record 2: The most tattooed man on the planet. It's hard to believe, but 100% of New Zealand's Lucky Rich's body is covered in tattoos, including the inside of his ears, eyelids, mouth, and foreskin. The word "Karma" was made on the neck and this is the most noticed word on a body. This is symbolic for Lucky because he genuinely believes in the power of karma. He thinks that any deeds or thoughts are a clot of energy that will sooner or later come back boomerang.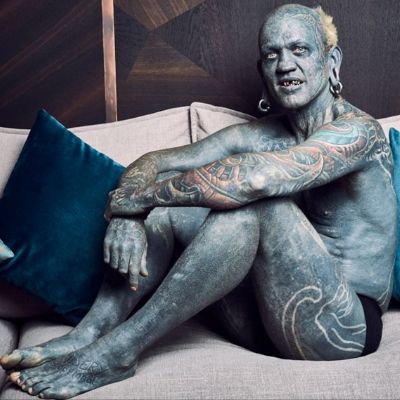 Record 3: Most flags tattooed on the body. Guinness Rishi, who lives in the Indian city of Delhi in 2011 became the record holder for the number of flags tattoos. Total flags count 366 species. Becoming the winner, Mr. Rishi even changed his name to Guinness Rishi. A good advertisement for The Guinness Book World Champion.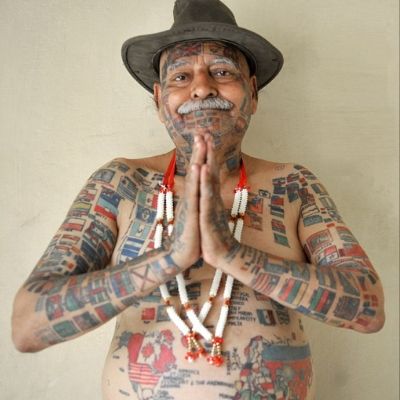 Record 4: Most tattooed senior citizen (female). 98.75% of the entire body of American Charlotte Gutenberg is covered with tattoos. Interestingly, the woman is ventured into her first tattoo after 50 years. Charlotte is also the most tattooed woman.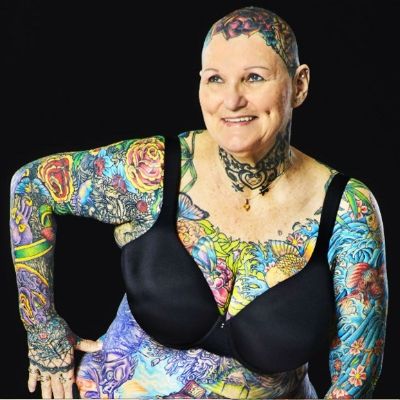 Record 5: Most Marvel comic book characters tattooed on the body. It's no secret that comics have become extremely popular lately, especially among North Americans. The Canadian Rick Scolamero has decided to express his admiration for Marvel characters in a special way. Thus, his body is 31 tattoos with the most famous heroes, which earned him the title of absolute record holder in this category.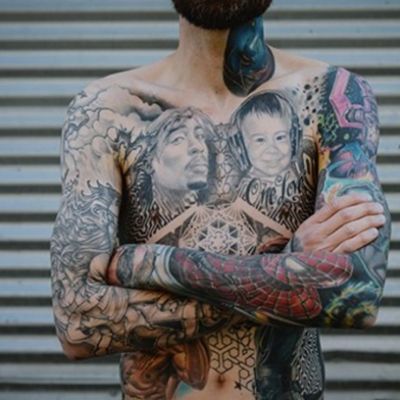 You want to become unique in the sphere of body art, we think you have all chances. To do this, you need to look for the best tattoo arts who will create the most amazing transformations. Custom House Tattoo Studio is always excited about interesting tattoo projects.