Choosing where to make a tattoo usually takes into account factors such as aesthetic appearance, painful sensations, and, of course, one's own preference. If you want to get a tattoo on your leg, take a look at these details which characterize the specificity of tattooing in this area.
First of all,  zones of the calf and the outer thigh are the less painful areas for tattooing. This is due to the presence of a thick layer of adipose tissue and the absence of a large number of nerve endings.
With the original sketch of a tattoo and the right size that will be suitable for the leg zone, you can create a great decoration for your body.  Why it's important to consider the size of the tattoo. First of all, it can affect the image design. For example, if you decide to make a delicate miniature tattoo on the top of your leg, then it just gets lost. Or, conversely, a large, massive tattoo in the lower part of leg or foot will not simply distort the tattoo look. That is, it should be proportional to the chosen area.
Look at are some interesting tattoos which were made by artists of Custom House Tattoo studio.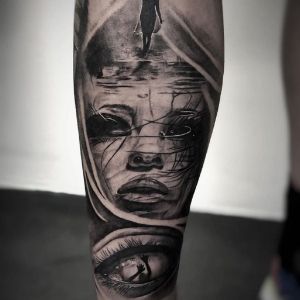 The black & gray tattoo combines many interesting elements and details that blend seamlessly into one image.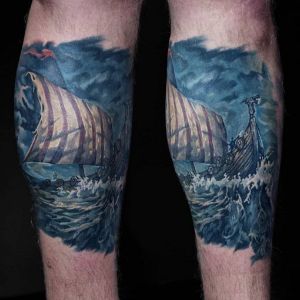 A beautiful tattoo with a sailboat that seeks sea adventure can be determined as a masterpiece in art.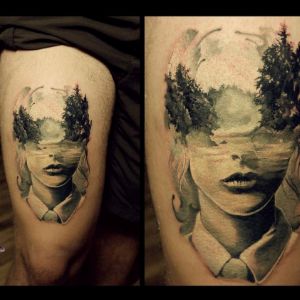 Surrealism in the tattoo is a testament to the artist's talent. It shows not primitive and complicated imagery day-to-day objects; these are philosophical thoughts transformed into drawings.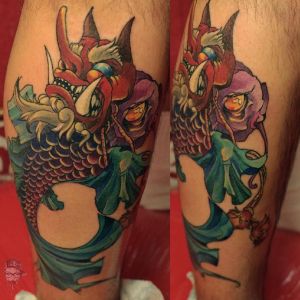 The Japanese tattoo is difficult to confuse with any other. The bright, rich palette makes this image unique.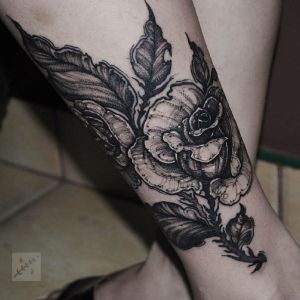 The floral image is usually like women. This tattoo decorates the leg, giving it even more grace.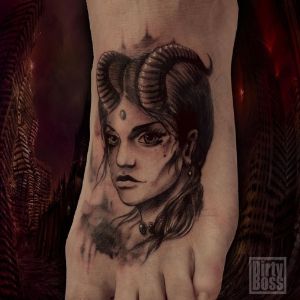 The foot is a painful area for tattooing, but it's worth it. In this case, the tattoo artist picked up the perfect size, and the tattoo looks aesthetic and delicate.
We are confident these examples of our artists convinced you to make a tattoo on your leg. The door of our tattoo studio is always open to new ideas and tasks.