In our previous article, we talked about what points you should pay attention to if you decide to get a tattoo on your arm. This is important, because such a decoration on the body is not for a temporary effect, but for the whole life. Therefore, before applying the images, you should think carefully about the place and choose a sketch of the tattoo. Our Custom house tattoo team offers sketches and ideas for arm tattoos that are suitable not only for men, but also for girls, depending on the size, color and location on the arm.
1.Upper arm (shoulder). Most often, men choose this part of the arm. Given the relief of this part, the tattoo master can offer great realistic or artistic images. It is worth starting to apply the drawing from the shoulder part of the body, going down to the Pre-shoulder part. One of the popular options for such tattoos is a three-dimensional image in the form of shreds of leaves with excerpts of various quotes, which together convey each other's content.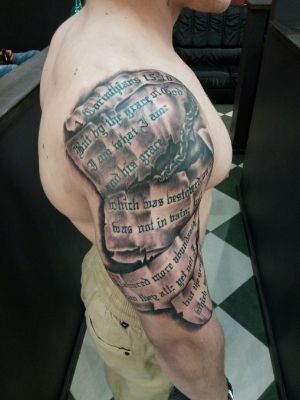 Or a patriotic tattoo on the arm, which today belongs to one of the most relevant in the form of a Cossack using national symbols.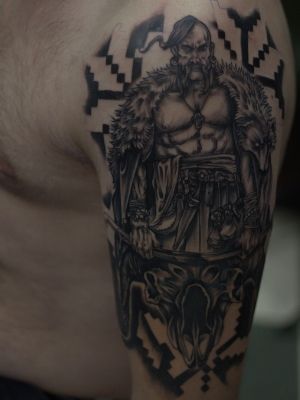 2.Forearm. This part of the hand is literally demonstrative. It will be difficult not to pay attention to the tattoo in this area. And if this image is also dynamic, then you can easily attract attention.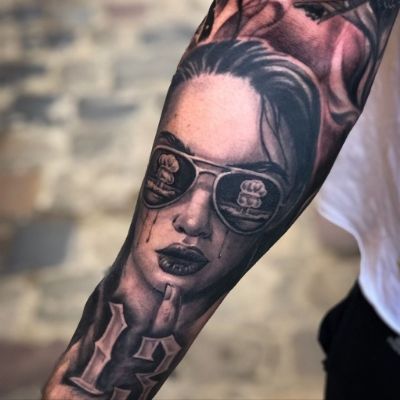 In recent years, it has been popular to apply tattoos to the forearm of the arm in the following areas:
- The inside of the arm. The tattoo on this site often has an individual hidden character.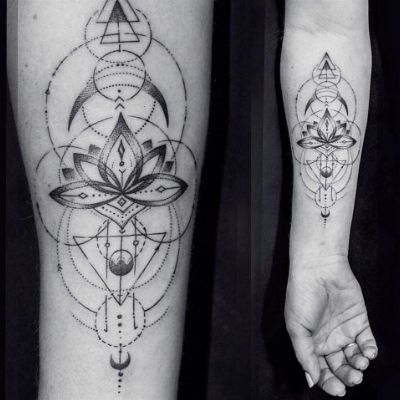 - All forearms. Images completely envelops this part of the hand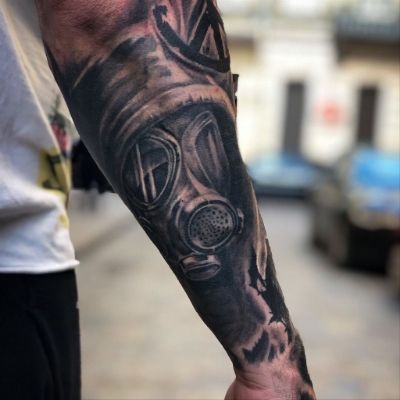 3.Tattoo along the entire arm. This option is for tattoo fans. To create a solid image, there should be a chica idea of ​​what exactly you would like to see. It can be applied gradually in parts, adding individual elements, or you can immediately plan and apply the "full picture". In any case, the end result should look organic and attractive.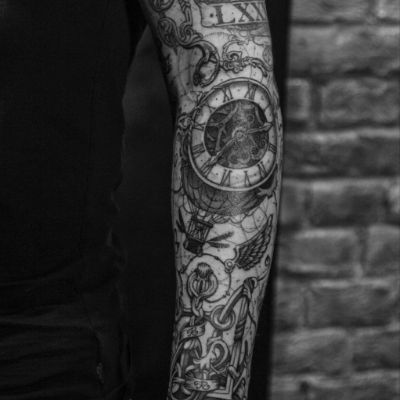 A tattoo is a beautiful body decor and it does not matter in which part it will be applied. The final factors are always an interesting sketch and a quality result. All this directly depends on the professionalism of the tattoo master. You can entrust such a thing to a team of qualified masters of Custom house tattoo.